John Webster
Alexander Laube (dir.)
Performed in English – Surtitled in French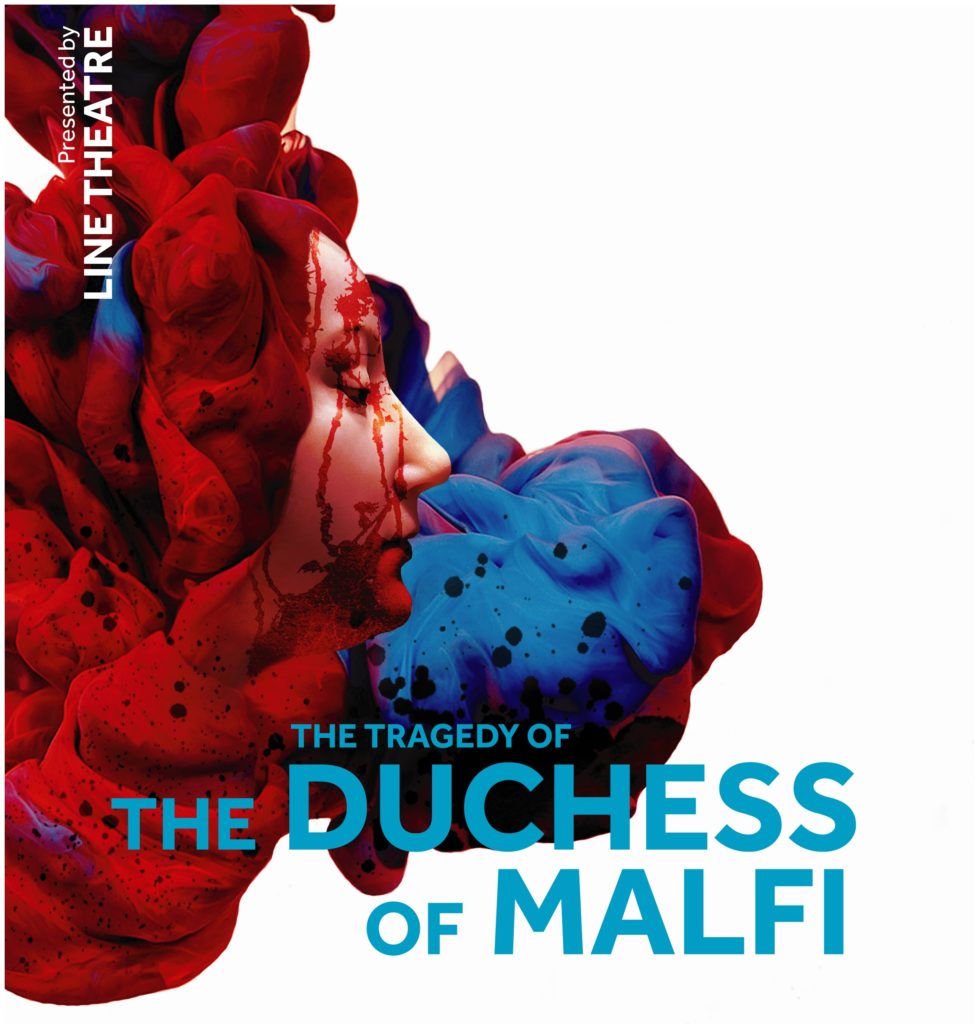 One of the greatest tragedies of English renaissance drama, first performed in 1613 and published in 1623, The Duchess of Malfi has shocked and inspired audiences and critics alike since then.
The play begins as a love story and finishes in cruel violence.
Centred on the story of the Duchess of Malfi's secret marriage to her steward, Antonio, it follows the fortunes of all those characters caught up in the consequences.
Sexuality, cruelty, madness, the status of women and the drive to social advancement are some of the major themes of the play.
Webster's verse has been admired by many, including T.S. Eliot ; quotations from the play, the characters and story have reappeared in other works, including those of P.D.James, Agatha Christie, and Anne Rice.
Fast moving, violent and funny, the Duchess of Malfi is a multi-layered experience for the senses and emotions.
poster by Karen David
With
Jessica Aigle Julia
Lysiane Cadeo Roderigo/Old Lady/Mad Astrologer
Haydn D'Arc Doctor
Elisa Dauvergne Cariola
Karen David Antonio
Annelise Dorel Pescara
Jez Fielder Ferdinand
Elizabeth Hewes Cardinal
Denise Johnston Duchess of Malfi
Charles Lasry Castruchio/Madhouse Guard/Executioner
Anna-Andrea Obé-Gervais Delio
Emma O'Sullivan Silvio/Malateste/Mad Woman

Robin Veale Bosola

Paul Woodley Mad Priest/Executioner
And
Seren Schirra & Jessica Aigle Costume
Qionghua Cai Communications
Marion Kezel Lights
Alexander Laube Director
Felix Laube Technical support
Sophie Raimondi Surtitles and Production Assistant
Acte 2 Theatre
32 Quai Arloing Lyon 69009
6/7/8/9/10 January 2020
20h00 – 22h30
Full price 15€ – Group full price 12€ – Reduced 12€ – Group reduced 10€
Reduced: unemployed, students, retired..
or you can phone us @ 07 82 66 83 71.